LeEco Le 1s Eco (Gold, 32 GB)
₹ 9,999
Specifications of LeEco Le 1s Eco (Gold, 32 GB)
Please Note: All products sold on our site are brand new and 100% genuine
Now, you can ensure that no one else can open your smartphone other than you. The Le 1s Eco features a durable fingerprint scanner which accurately recognizes fingerprints. You can use the fingerprint scanner to click pictures too. Stream your favourite YouTube videos, play online games, take detailed photos and do much more with the Le 1s Eco.
Seamless Content Integration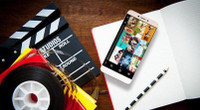 You get a LeEco Membership worth 4900 rupees for a whole year with this smartphone. Thanks to this premium package, you can watch over 2000 blockbuster films on Levidi in over 10 different languages with Eros Now Movies on Demand. . Powered by YuppTV, the built-in LIVE app offers over 100 live channels for you to enjoy. You can also listen to more than 3.5 million advertisement-free tracks in 6 international and 25 Indian languages. The subscription also gives you access to a 5-TB LeEco Drive cloud storage service. Users of this smartphone can access the LIVE app and Levidi on the 24th of May. Cloud and music services will be made available later on in 2016.
Performance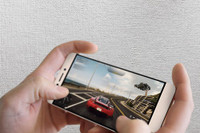 The Le 1s Eco features 3 GB of RAM and a powerful 64-bit Octacore Helio X10 processor that can hit clock speeds of up to 1.85 GHz. So, you won't face any glitches when you're shifting between apps - like when you're opening your internet browser while playing a game.
Octacore Processor 1.85 GHz 3 GB RAM
Design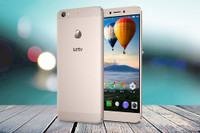 The Le 1s Eco's full-metal body is made from aircraft-grade aluminium, so the chances of it being dented when you place it on a table too harshly are low. The bezel-less ID enhances the slim look of this 7.6-mm-thin smartphone. The screw-less design makes this smartphone look neater. It won't be a burden in your pocket either as it weighs just 169 grams.
Fingerprint Scanner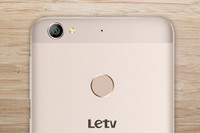 The Le 1s Eco's mirror-surfaced fingerprint scanner is scratch resistant. It is more durable than standard 3H sensors with a hardness of 6H. Though it is thick, it accurately identifies up to 5 different fingerprints in just 0.15 seconds with an accuracy of 99.3%. No matter how you place the front of your finger on it, it will recognize the print and unlock your phone. You can also tap it once to capture photos or use it as a makeup mirror.
Type-C Connector - Fast Charging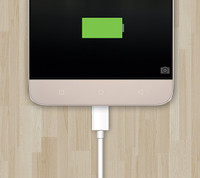 This smartphone features a high-density, fast-charging battery and a type-C, 24-watt charger. So, even if your smartphone is about to die, you can quickly charge it back to full capacity in no time. SuperCharge technology further quickens recharge time.
Display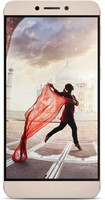 Show crystal-clear videos of your favourite F.R.I.E.N.D.S. episodes to your friends on this smartphone's 13.97-cm, FHD display. A PPI of 403 means each pixel will be well-defined. In-cell display technology makes this smartphone slimmer while improving the sharpness of images. Thanks to Corning Gorilla Glass 3 and a full-floating glass design, the chances of the screen being damaged after shallow drops are low.
Rear Camera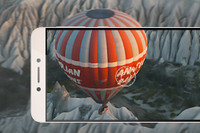 Capture high-quality pictures with the 13-MP rear camera when you're travelling the world with your friends. Now, you don't need to forget even a single moment of epic trips.
13-MP Rear Cam
Front Camera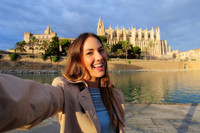 Use the 5-MP front camera to take clear selfies with your buddies at parties.
Dual SIM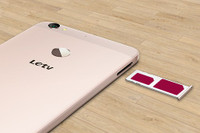 Use two different SIMs on the same phone to separate your personal life from your work life.
Storage
32 GB of storage space means you can store your favourite videos, music and games on this smartphone.
| | |
| --- | --- |
| Delivery charge | Free |
| Color | Gold |
| Warranty | 1 Year Manufacturer Warranty |