Lenovo Vibe K5 Note (Silver, 32 GB)(With 3 GB RAM)
₹ 11,999
Specifications of Lenovo Vibe K5 Note (Silver, 32 GB)(With 3 GB RAM)
Please Note: All products sold on our site are brand new and 100% genuine
Product Description
Dreams come to life with Lenovo's VIBE K5 Note. You can insert this smartphone into an ANTVR headset to have an immersive visual experience. If you're looking for an unshakable thrill, you can play a horror game with the headset and get the hair-raising feeling you desire. Or, you could watch fantastical, 360-degree videos, such as Dreams of Dali, to dive into magical imaginary planes. The possibilities are endless and so are the realities.
Be Immersed With TheatreMax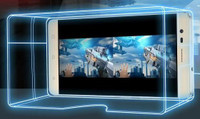 Escape into a world where the virtual comes to life with the VIBE K5 which comes with TheatreMax technology. Insert this smartphone into an ANTVR headset to zone in to movies, live TV and games such that you feel like you're a part of the story. You can enjoy even the most typical content on a huge widescreen. Get a 100-degree diagonal field of view of videos for an incredibly realistic visual experience. When you use certain VR apps or watch 360 videos, you'll be able to sense the virtual worlds of films as you perceive the real world; you can look up, down, right, left and back as though you belonged to the virtual environment.
ANTVR Headset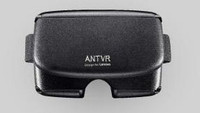 You can start the virtual-reality experience by inserting this smartphone into an ANTVR headset.
TheatreMax Controller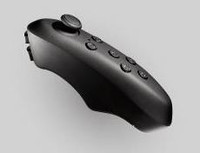 Simply pair this smartphone with a TheatreMax Controller to control the content you pick with TheatreMax.
Be Absorbed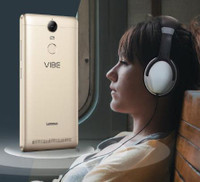 While the Dolby Atmos system ensures accurate sound movement when you're listening to tracks, the Wolfson audio codec assists in making sounds rich and refined. This smartphone's 3-mic input makes for crystal-clear communication during calls.
Be Captivated
Whether it's day or night, the VIBE K5 Note adjusts the images it reproduces based on the lighting condition of your environment. If it's daytime, the screen's brightness automatically increases. At night, the brightness dims down to a level that's soothing to the eyes. Customize the screen settings to get the ideal level of saturation and warmth. Thanks to a contrast ratio of 1000:1, you'll be able to see dimly lit scenes in vivid detail.
Be Cool
The immaculate bilateral symmetry of the premium metal body makes this smartphone spell true class. The corners of the body are curved, making it comfortable to hold. The fingerprint sensor has been ergonomically placed behind the phone, so you and only you will be able to seamlessly unlock it. It unlocks in a matter of 0.3 seconds after you've swiped your finger on the the sensor.
Be Empowered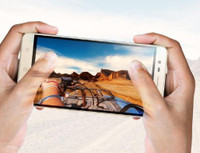 A powerful 1.8-GHz, MediaTek Octa-core processor (64-bit) and 3 GB of RAM add up to a glitch-free user experience even when you're running multiple apps at the same time. Not only will be able to play games with rich graphics, you'll also be able to play them for a long time, thanks to an excellent 3500-mAh battery.
Be Creative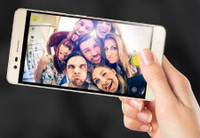 The 13-MP rear camera is complemented by Fast Phase Detect Auto-focus technology, so you can capture rich, blur-free images even when the subject of the photo is moving around. Thanks to a 1.4-micrometer sensor, you images will be bright and clear. Use the 8-MP front camera to take brilliant selfies with your friends when you'll are having a ball of a time singing over karaoke tracks. The 77-degree wide angle of the front camera ensures that the whole gang can get into the frame.
Be Prolific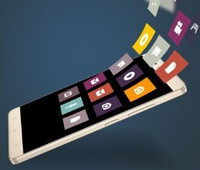 This phone comes with 32 GB of internal memory, so you can store many movies, songs, games and apps on it. You can expand the memory by up to 128 GB with a micro SD card if you want to additionally store large-sized movies and albums. You can connect compatible external HDDs and other storage devices with the VIBE K5 Note as it supports USB OTG.
Android 6.0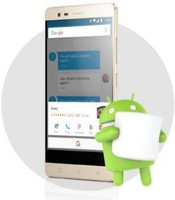 Thanks to the intuitive Android 6.0 OS, your external memory can act as the primary storage space, so you can store a wide range of apps. What's more is, it automatically limits less-used apps from depleting battery life. So, it's a plus when it comes to power management too.
Secure Zone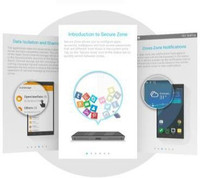 Activate the Secure Zone feature so the K5 Note acts as two secured virtual phones. So, you can run two instances of the same app, from WhatsApp to WeChat. This way, you'll get cross-zone notifications. The Data Isolation function safeguards your personal data, image gallery and other content.
SmartScene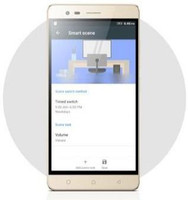 You can customize the K5 Note depending on your schedule and location for a more seamless user experience.
| | |
| --- | --- |
| Delivery charge | Free |
| Color | Silver |
| Warranty | 1 Year Manufacturer Warranty |